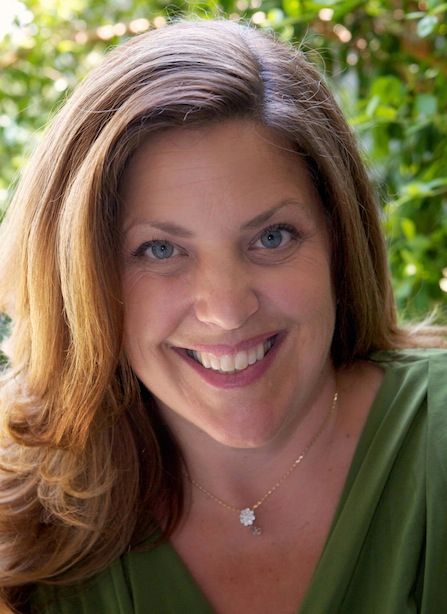 About Wendy J. Wolff
In every leader's life there is that revelatory "time to take a stand" moment. For author and esteemed public advocate Wendy Wolff, this happened in a boardroom, during a gathering of local health department reps to discuss HIV issues. The meeting was mired in unorganized debate when Wendy simply got up from her chair, went to the chalkboard, and orchestrated an efficient who/what/where/why/how intervention. The meeting adjourned 30 minutes later with a detailed plan of action, and Wendy's life was forever changed—she became a professional meeting facilitator shortly thereafter.
This was the foundational moment for over two decades of fluidly impactful work in the public sphere that includes work with the HIV-positive population, inner city youth, issues surrounding intravenous drug users, and also such clientele as policymakers, funders, executives, teachers, administrators, and parents. As a force of change, Wendy has worn many hats: she has been an advocate, strategic planner for nonprofits, public speaker, facilitator, community organizer, grant writer, teacher of classes on social change and advocacy, public speaker, inspirer, and writer. Her essays on self-development can be found in several magazines including Kidz Edge Magazine, The Indypendent Reader, and Your Teen Magazine.
Now, Wendy announces her most personal and profound work, the book The Letter Writing Project (Blooming Twig) which poignantly, playfully, and ingeniously reveals the healing and truth-finding inherent in simply putting pen to paper and letting emotions flow.
What ties together her work in the public sphere with her book's introspective directive is the notion of empowerment. Wendy says: "I help others realize how to harness their power, whether its helping them get results by being productive and focused within advocacy organizations, or it's helping individuals realize that through letter writing they can change their lives and the lives of others."
Wendy felt the liberating qualities of letter writing when, only days after having a painfully complex discussion with her sister, her sister was killed in a car accident by a driver who fell asleep at the wheel. She found solace and answers in writing letters, and wrote letters to her sister, the drunk driver, and her teenaged son.
The act of physically and indelibly committing her emotions to something tangible—a one of a kind personal artifact—became a passageway for Wendy to get in touch with her true emotions. It became an instant and lasting form of therapy, and through writing a book, she wanted to share the liberating and healing gift of letter writing. "People can literally change their lives without leaving their bedrooms. You can sit in bed with a cup of coffee, dig deep, and find emotional clarity," she explains.
The Letter Writing Project completes a life's work circle in that it offers an opportunity for the type of "take a stand" moment (even if those epiphanies come from a comfy bed) the defined Wendy's life in that meeting room back in 1993. Reflecting back she says: "It's all about honesty, truth, and making your world, and the world at large, a better place."